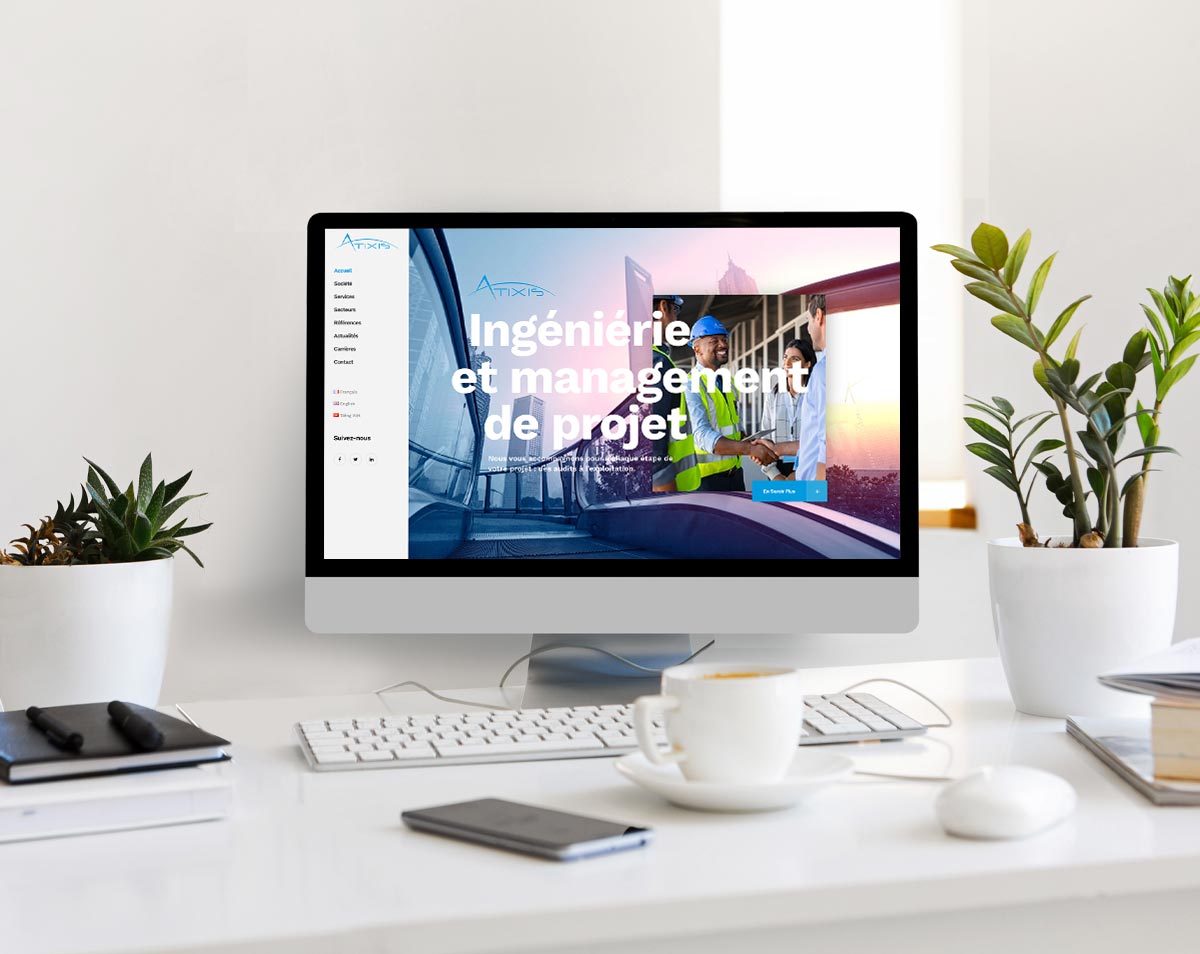 01 Jun

Atixis inaugurates its new website

Our website is getting a facelift! An aesthetic and ergonomic innovation but also an improvement of the menu to make it easier for our Internet users to understand the services we offer. Among the novelties, a presentation of our company in coherence with our development as well as a description of our departments and our teams. Thanks to its new website,

Atixis puts forward a complete presentation of its businesses and sectors of activity. Internet users can therefore discover the presentation of each of its departments by page: Fluids and Safety Design Office, AMO / PMO, Project Management, TCE, BIM & Synthesis, Environment, Digital and Structure. A news section has also been added with more lively content concerning the company's daily news. This site thus allows the company a better visibility on the market and the Internet user a better vision of our activities and our place on the national and international market.